i'm not dead. let's have dinner
THINGS! And such. Anyway, sometimes there are posts that I devote simply to one book I love and how much I'm obsessing about it, the author, the subject matter and the ships THE SHIPS YOU GUYS (see pretty much all other posts) or all of the above. This will not be that post. Why you ask? Because I'm about 1,000 posts overdue about the stuff I've been reading. And it's a lot. And by a lot I mean a moderate amount because I've mostly been doing other things. Like thinking about updating my many blogs on tumblr. 
The Short List Of Recents (some of which I liked, some of which I'm still reading, and one of which I hated so much I kicked it under my treadmill and hope to never see it's stupid face again):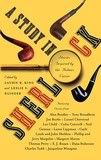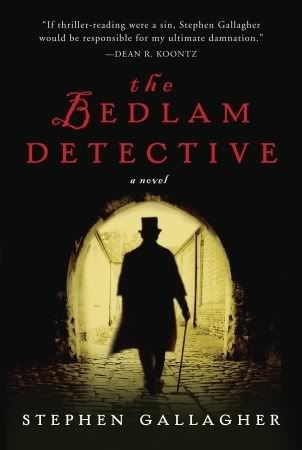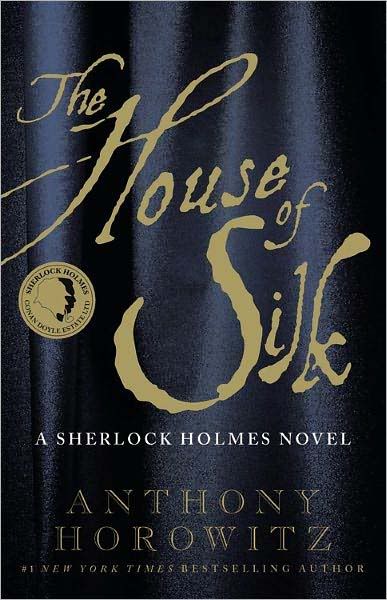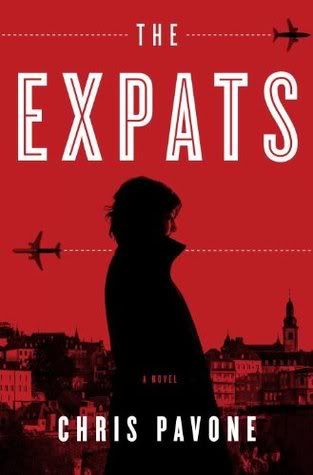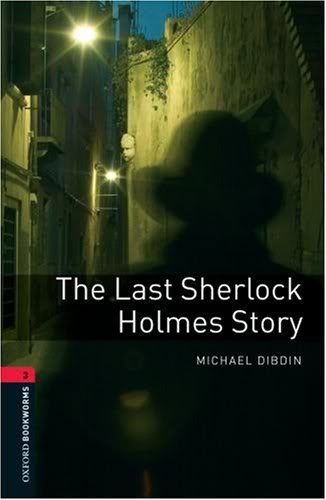 Can you tell which one of these I hated BECAUSE I PUT IT DEAD LAST, LIKE THE FAILURE IT IS? Seriously, don't ever read The Last Sherlock Holmes Story. I mean, unless you want to throw a book across the room and then stare at it in disgust for 15 minutes, refusing to get up because then you would have to step OVER the book and thus ACKNOWLEDGE it once again then yeah—knock yourself out. But if you, you know, actually like good literature and don't particularly enjoying feeling like punching yourself in the face after reading something just to wipe away the memory of its stain then just walk away. WALK AWAY. 
Meanwhile, I'm getting along just nicely with all the other books listed above. 
A Study In Sherlock is a nice bunch of short stories by modern authors involving Sherlock Holmes and of course, John Watson and his revolver. Some take a modern twist (I particularly enjoyed reference to the newest BBC interpretation) while others keep to the more classic bits of cannon. It apparently doesn't have outstanding reviews on amazon but those people can all suck it. Like all story compilations it has its not-so-perfect ones but overall it was an entertaining addition to my Holmes obsession. Plus it got me through 45 minutes on the elliptical so, there's that.
The Bedlam Detective involves a former detective now turned Deemer Of Sanity Guy who is charged with determining the mental stability of various town residents. Apparently this was really a thing back in the day (oh the good ole' days) where someone would go around and give the Sanity Stamp Of Approval to rich people. Or, adversely, if you got the You're Probably Nuts Stamp Of Disapproval, then all your wealth was snatched up by the state and you were committed for the rest of your life in an asylum. Sounds legit.(This is sarcasm.) As if the job itself weren't awesome enough, he finds himself growing increasingly involved in the murder investigation of two girls, both found dead on the property of the very man he's sent to investigate. I thought this was a fantastic mystery that (much as I hate this cliche term) had me frantically turning the pages until the very end. Can be a bit slow moving in parts but overall, a nice murder mystery read. 
The House of Silk is the newest Conan-Doyle Estate approved Holmes adaptation. And you know if it has the Doyle Descendants Seal of Approval (or what I like to call the good ole' DDSA), it's got to be excellent. Well ok, not really. But luckily itis actually good and so I can joke about it. Holmes and Watson are still being Holmes and Watson, solving crimes and avoiding the topic of Watson's oncoming marriage with all kinds of hilarious awkwardness, while simultaneously solving the mystery of a murdered boy and the mysteriously far reaching hand of the House of Silk. I'm actually listening to the audio book of this while I take my epic commute to work (narrated by Derek Jacobi! The Master you guys!) which is keeping me very amused. At the moment Holmes is being convicted of murder and Watson is adorably flustered about it. THE PLOT THICKENS. 
Also up is The Expats which I haven't actually started yet but I can tell you it's about spies which is really all I need out of a book. And life. 
What are you all reading at the mo?
---
in which "IT'S ABOUT DAMN TIME" will be uttered a lot, I'm afraid
So here's the thing. If you're not at all into veiled homosexual referencing, gay sexual innuendo, or straight up man-love then I say to you the following:
WHAT IN THE SAM HELL ARE YOU DOING ON THE INTERWEBS?
No, I kid. Mostly though, don't read this fucking post for fear of offending yourself. I say offending yourself because I'm doing absolutely nothing offensive here in talking about this but you know, some people get all up on their BUT THEY WEREN'T GAAAAY high horses so unfortunately in this day and age I STILL have to preface with that. Well, according to the Conan Doyle estate anyway, which loves getting all shifty eyed and pissed off about the concept long enough to revoke rights to something THAT DOESN'T HAVE RIGHTS ON IT ANYWAY. So suck it, crazy old people.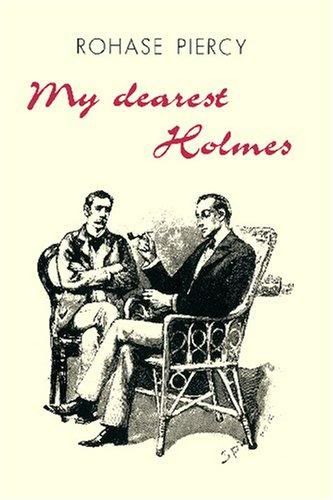 THIS BOOK THOUGH. If you're at all in the same secret camp as me that there just might have been more to that sleuthing bromance then was originally thought, then you're in for a treat my friend. Because THIS BOOK (which should probably always be referenced in caps, for as long as I live) delivers in the way that the US postal service never figured out. ON TIME and with RESULTS, yo.
Remember all that fanfiction you've been secretly reading at night but would never openly admit to in public because OMG WHAT? I'M NOT THAT SORT OF PERSON HOW DARE YOU!? well, slow your roll buddy because now I bring you Fanfiction You Can Read Safely In Public Because It's Disguised As Classic Literature! Or something equally witty. THIS BOOK (see, I told you I would) has no qualms about revealing Watson's not-so-secret predilections for his lovely live-in private detective, who seems to be mostly asexual and indifferent to all matters sexy/Watson related that don't involve solving crimes and bringing the revolver.
What is a Watson to do with all this sexual frustration? Well, confess it to a secret gossip hound who likes to use people's private indiscretions against them as blackmail for cash advances of course! NO WATSON. HAVE YOU LEARNED NOTHING AT BAKER STREET?
This very short novel takes us through the course of Watson's one-sided romantic decline with Holmes, his reluctance to flee the situation, his subsequent marriage and the eventual "death" of Holmes himself at Reichenbach. It deals with the aftermath from a decidely more "involved" Watson then Conan Doyle originally wrote, and his dealing with the death of the person he loved most. BUT upsides! (And I don't consider like, 100 year spoilers to be spoilers anymore, people) as we all know Holmes doesn't actually die, the novel also deals with his return and Watson's complete (and totes justified) mental breakdown at the sight of his Suddenly Still Alive best friend/would-be lover.
IT'S DELICIOUS, YOU GUYS. Just drink it in. If you have always wanted to see this side of the Holmes/Watson dynamic played out in ACTUAL book form, or if you're just vaguely curious about it, or if you just like to consume all things Holmsian no matter what the context, then this is most definitely the book for you. As a fan that falls into all of those categories, I highly recommend it. It's beautifully written and maintains the same tone as the original Conan Doyle stories. The voice of Watson is intact and just as frustrated and determined as ever. I absolutely adore this book. For reaslsies. In case you can't tell by my gushing. YOU CAN TELL CAN'T YOU.
I actually had to do a bit of mild sleuthing myself to get a copy of this book as its existence is pretty slim in the real worlds. But thankfully, the interwebs never disappoint and I was able to purchase a copy from a seller on amazon. So if you're interested in it I would highly advise going that route as it seems to be currently out of print and doesn't show much promise for ending up in a bookstore near you at any point. Barnesandnoble.com flatly denied me the ability to order it, at any rate but they seem to be doing that a lot now that they don't like to sell actual books anymore in favor of technology and puzzle games for twelve year olds.
So to Amazon with you! for all your Victorian man-love needs.
---
that's not an anagram at all
You ever find one of those books where after reading it and wiping the crusty tears from your streaming nerd eyes that you haven't shut for 42 hours because you can't put down a book series without crying some more, wish you could go back in time and give it to your eleven year old self and say "thiiiiissss. Will change your life. Use it well." And then disappear in a cloud of stage smoke and 80's guitar music?
Or you know, however you decide you're in love with a book series. YOU MEAN NOT EVERYONE HAS THESE THOUGHTS?!!
I'm not showing all of the cover art btw, just the first two. I DON'T HAVE THAT KIND OF TIME ON MY HANDS, INTERNET. Mostly.
Nancy Springer's Enola Holmes series is just that series where the eleven year old in me is going YES. DEFINING MY NERD LIFE HERE. RIGHT NOW. Enola Holmes is basically me as a child only way more clever and you know, without the internet. But we do share genius brother's with the socially inept gene. Except she gets to solve mysteries which makes my child self want to live all the more vicariously through her.
The story arcs through six books (all equally fantastic, somehow, it is magically possible!) revolving around Enola (Alone spelled backwards—I know, I know but it's a juvenile series so let's cut it some slack PLUS it actually works later…stay tuned) who is Sherlock and Mycroft's (MYCROFT! Any story with more Mycroft is more better in my opinion. And yes I did just say more better) younger sister. When Enola's mother up and abandons her, she's forced to run off and make her own way in the world lest her brother Mycroft ship her off to lady's boarding school and force her into corsets.
Enola spends the rest of the series solving random mysteries (that are all totally awesome) while running away from the portly Mycroft and, usually more unsuccessfully, from Sherlock.
It's an amazing juvenile series that's both an introduction to Sherlock Holmes and an added bit of awesomeness. It's a Holmes for all ages!
Oh and did I mention there's Uncle Watson? What's more adorable then Uncle Watson? Absolutely nothing, I can assure you.
---
There's too much Conan in my Doyle (not to be confused with too much booty in the pants)
Alternate titles for this blog post include: What To Do When There's No More Sherlock Holmes For You.
Or,
Books Involving Sherlock Holmes That Are Totally Allowed Because There's No Copyright On This Shit So Suck It Conan Doyle Estate Part I.
So you may find yourself one day thinking 'I've read all of the original Sherlock Holmes stories that Sir Conan Doyle had to offer and now I feel that my life is a barren wasteland of things that no longer involve sleuthing and veiled homosexual references! Woe is me and my seven percent solution habit!'
If this is you (and if you're actually nodding at the cocaine part then please, step back, and reconsider your priorities) then allow me to open you to a whole new world (and ok, for those of you that just got Aladin's A Whole New WOOOORLLLLD stuck in your heads, thank you. No, that's all. Just. Thank you) of Sherlock Holmes' spinoffs. Settle in, buckle yourself up, because I have done all the research and have dirtied and sullied my hands for you wading through the murky tide pool of Holmsian spin-off fiction. And sometimes non-fiction. And sometimes fan-fiction but THAT is another story for another time where I have more vicodin on hand and am less employed.
FIRSTLY: let's break out the big guns. And by the Big Guns I mostly mean the shit I'm currently reading and am thus able to remember the most over the din of 2,000 plus other stories knocking about in my shitty memory-scape.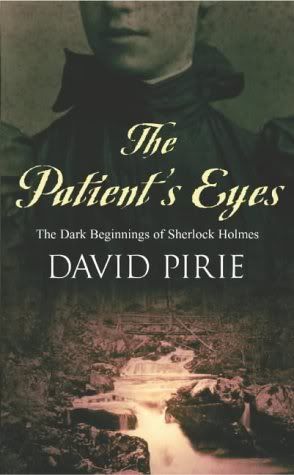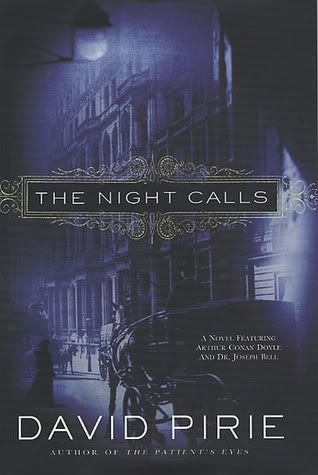 Allow me to introduce to you The Dark Beginning's of Sherlock Holmes series by David Pirie. I know, totally badass name right?
If your inward OCD monster is currently cringing at the fact that these book covers do not match up then, well, welcome to my world because I am too. Blame Google images folks. I know I do. But mostly, READ THIS FUCKING SERIES. I'm just saying, as a lead in, no fucking around, READ THIS FUCKING SERIES.
Basically, take Arthur Conan Doyle as a somehow slightly more badass Watson and mix in the real-life model of Sherlock Holmes, an older, slightly more sympathetic and less scatter-brained version, throw in a deranged serial killer and a bunch of totally awesome related murder-mysteries, shake all that shit up and BAM. You have the coolest three-series arc based on a fictional character and its real-life creator OF ALL TIME. Ok, granted, not a whole lot else vying for attention in that oddly specific category but imagine Netflix getting that mixed up in its algorithm to recommend Crazy Murder Mysteries Set In Victorian England Based Off Sherlock Holmes And So British It's Practically Designed To Make You Want To Switch Citizenship On Principle. 
The first one hooked me basically on principle but by the second one (YOU GUYS. THE SECOND ONE. I LITERALLY CAN'T EVEN) I was so ingratiated in it that my brother actually caught me trying to eat it. Well ok I was really just pressing my face into it so I could actually absorb the text but what, like that's never worked for you before? Stop looking at me like that.
EITHER WAY. If I could tattoo that book on myself somehow, I probably would. The third one holds up just as well but the second one, seriously, SERIOUSLY, just read it. If you at all have any kind of Sherlock bone in your body (there's a weird sort of 'would you like some' joke creeping up on me here but I feel like you can't really "that's what she said" yourself so I'm just going to let that one slide) then you actually have to read this series. It's in the Sherlock Holmes Fan Contract, actually. For real. I've read it.
---